BOTOX COSMETIC INJECTIONS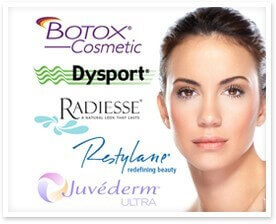 Wrinkles and facial creases are a normal part of aging that develop due to skin changes and muscle movement. Despite this, not all of us want our age to show on our faces, or look older than we are.
Botox Cosmetic is an FDA-approved treatment that uses a series of tiny injections to minimize your ability to move the muscles that cause dynamic wrinkles or folds. Each Botox procedure takes only fifteen minutes, and because it only requires topical anesthesia, you can resume most normal activities like driving right after the treatment.
To reach our Botox clinic in Orlando, FL and learn how an expert at Asim Medical can help restore your face to a younger appearance with Botox treatment, call (407) 456-8082 or contact us.
Serving patients in Orlando, Altamonte Springs, Fern Park, Maitland, Forest City, Wekiwa Springs, Seminole County, and the surrounding Greater Orlando Metro area communities.
BOTOX TREATMENT AREAS
Botox is primarily known for treating wrinkles in many areas of the face. Botox specialists at Asim Medical use cosmetic Botox injections on many different types of facial wrinkles, including:
Lines on the forehead or between the brows (glabellar lines)
Crow's feet (canthal lines)
Lip lines, including laugh lines (nasolabial folds) and smoker's lines (perioral lip lines)
Chin wrinkles (labiomandibular folds)
Neck bands (platysmal bands)
Botox may also be applied to the masseter muscle to soften and contour the jaw, or to the corners of the mouth (depressor anguli oris) to prevent them from turning down.
BOTOX RESULTS AND AFTERCARE INSTRUCTIONS
Botox Cosmetic reduces the appearance of wrinkles caused by muscle movement, giving your face a smoother, younger look. The muscle relaxation caused by the Botox begins taking effect between three and five days after the procedure, and the full results of the treatment may take up to two weeks to be visible. The effects of Botox Cosmetic typically last between three and six months. If you have deep skin folds that may not be diminished by Botox alone, it can be combined with dermal fillers for improved and longer-lasting results.
Facial skin care routines can be resumed right after the Botox Cosmetic injections, as long as you do not rub or massage your face until twenty-four hours after the procedure. Air travel and exercise should both be avoided for one to two days after the procedure, as both may cause the botulinum toxin to move to other parts of the face. Alcohol can worsen the mild bruising that may accompany Botox injections, so you should stop drinking alcohol two days before Botox and not resume until about a week after the procedure. You should also avoid anti-inflammatory medications like ibuprofen, naproxen, and aspirin the week after the procedure, as they can worsen bruising.
Side effects of Botox are generally mild and may include pain, bruising, and swelling at the injection site, as well as headache, flu-like symptoms, and dry eyes. In the extremely unlikely event that the botulinum toxin spreads to other parts of the body after the injections, it may cause trouble breathing, muscle weakness, or vision problems. If you experience these after a Botox treatment, you should contact your doctor immediately.
REQUEST YOUR APPOINTMENT TODAY
There is no reason to look older than you feel. With Botox Cosmetic injections from Asim Medical, you can return your face to a younger, smoother, refreshed look. If you're interested in finding a Botox provider in Orlando, FL, call Asim Medical at (407) 456-8082 or contact us online.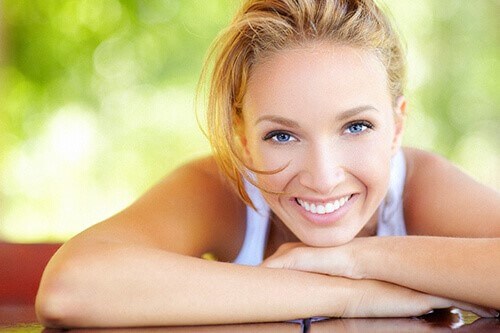 ---
FREQUENTLY ASKED QUESTIONS
HOW DOES BOTOX WORK?
The active ingredient in Botox is botulinum toxin, which works by blocking a brain hormone (neurotransmitter) called acetylcholine. When the cells in the muscles affected by Botox can't release acetylcholine, they can't move; this reduces the appearance of dynamic wrinkles.
IS BOTOX FDA APPROVED?
Yes, Botox Cosmetic has been approved by the FDA for use in the United States.
HOW LONG DOES BOTOX LAST?
The effects of Botox Cosmetic last between three and six months. Repeated treatments may result in lines and wrinkles appearing less severe even after the Botox wears off. This is because the repeatedly treated muscles shrink, a process known as atrophy.
IS BOTOX SAFE?
If you're concerned about the safety of Botox, Orlando FL is home to the experienced doctors of Asim Medical; Botox is relatively safe in the hands of a competent professional.
---
OUR LOCATION