DERMAFRAC FACIAL INFUSION THERAPY
Wrinkles, lines, dark eye circles, and acne scars can severely affect your confidence and quality of life. Do you miss the youthful glow you saw in the mirror not so long ago? Are you frustrated with using cosmetics to hide acne scars, spotting, or sun damage? DermaFrac's innovative, FDA-approved skincare system offered by Asim Medical may be the solution you're seeking.
DermaFrac's cutting-edge technology blends microdermabrasion, LED therapy, and serum infusion into one robust treatment, making it one of the safest, most popular, and most effective skincare systems available today. This non-surgical, pain-free procedure requires no anesthesia or long recovery time.
Dr. Asim knows you shouldn't have to look older than you feel. Explore how DermaFrac can help you rediscover the joy of healthy, radiant skin. Call our team of skilled and compassionate experts in Orlando, FL right now at (407) 456-8082 or reserve your personal consultation right now by contacting us here to schedule your consultation today.
Serving patients in Orlando, Altamonte Springs, Fern Park, Maitland, Forest City, Wekiwa Springs, Seminole County, and the surrounding Greater Orlando Metro area communities.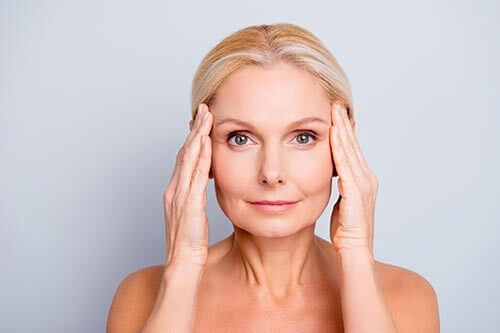 WHAT IS DERMAFRAC?
Combining microdermabrasion, LED technology, and serum dermal infusion into one convenient technology, DermaFrac goes far beyond the capabilities of older laser and chemical peel treatments. Its patented precision-targeting microneedles painlessly penetrate your skin, promoting the production of elastin and collagen - natural chemicals in your body that repair and revitalize your skin.
At Asim Medical, convenience is key. Instead of multiple treatment appointments, you can receive four facial therapies for the price of one - all-in-one easy appointment.
DermaFrac is available for all skin types and colors and eliminates the inconvenience and potential risks of laser or heat treatments. Best of all, it requires no anesthesia, hospital stay, or long recovery time, so you can return to your daily business right after your treatment.
WHAT CONDITIONS DOES DERMAFRAC TREAT?
DermaFrac treats a wide variety of skin conditions, including:
wrinkles
fine lines
acne scars
crow's feet (lines around your eyes)
dark undereye circles
spotting and hyperpigmentation
skin congestion
dry skin
DermaFrac can be used on most parts of your body, including your face, neck, chest, arms, hands, legs, abdomen, and neck. While this treatment is effective for a huge variety of skin conditions, recent studies show microneedle therapy is especially effective for reducing the appearance of dark circles.
If you'd like to learn whether DermaFrac can treat your specific skin condition, speak with our team of experts and reserve your consultation today.
HOW DOES DERMAFRAC WORK?
DermaFrac combines four modern technologies into one compact device: Crystal-free microdermabrasion, microneedle, LED therapy, and serum dermal infusion. The best part? Dr. Asim can customize your treatment for your specific condition and needs.
CRYSTAL-FREE MICRODERMABRASION
The wand device features a fine diamond tip to exfoliate and smooth your skin while the attached vacuum device gently removes debris and skin particles. This technologically advanced diamond tip prevents scratching while permitting precise application. Dr. Asim uses a sterile handset featuring a disposable Bio-Barrier tip, so you'll have no worries about bacterial or viral infections. The device's abrasiveness can be finely adjusted for ultra-accuracy.
MICRONEEDLE
This procedure uses a cutting-edge hand roller equipped with an array of 180 super-fine needles - so small and slender that you'll barely feel them. A vacuum system gently suctions your skin, ensuring a tight seal between your skin and the handset for optimal coverage and precision application.
This gives the needles total accuracy as they enter the top layer of your skin and create ultra-precise microchannels. These microchannels are what place DermaFrac above other skincare solutions, because they permit deep, rich infusion of your chosen serums.
The vast majority of our patients tolerate microneedling well. But if you're sensitive to the needles, Dr. Asim will gladly apply a numbing cream to make sure you don't feel so much as a tickle during the procedure.
Two different needle depths allow Dr. Asim to customize your treatment depending on your skin condition, texture, and the area being treated.
LED THERAPY
It's knew that modern LED light treatments are excellent for many skin conditions. DermaFrac features two modes: blue light and red light, each with its specific use. DermaFrac applies a higher energy light source than most other devices, reducing your treatment time while increasing effectiveness.
While your skin is being treated, you won't have to worry about your skin getting overheated. DermaFrac has a built-in system that constantly provides cool air flow, preventing pain or skin damage.
LED technology can be used to treat a variety of skin conditions. It's especially useful for treating acne-related conditions such as scarring.
SERUM INFUSION
Deep serum infusion is what makes DermaFrac such an exciting skincare advancement. While less effective skin restoration technologies merely apply serums to your skin's surface (where most of it can't get absorbed), DermaFrac's handset device applies serums while the microneedles are creating microchannels - delivering your serum directly into these channels for maximum penetration, absorption, and skin cell renewal. These serums exfoliate and smooth your skin, giving it a lush, healthy brilliance.
Dr. Asim offers six main types of serum. Each is designed to target a specific condition:
hydrating: contains hyaluronic acid, a natural acid found in your skin; HylaSponge patented formula delivers water and vitamin A, a skin growth-promoting antioxidant
rejuvenating: a carefully engineered blend of five active ingredients promote collagen and fibroblast production while encouraging the release of neurotransmitters that temporarily relax facial muscles
clarifying: salicylic and lactic acids help cleanse and clear blocked pores while killing bacteria, helping your skin look and feel clear and refreshed
lightening: kojic acid evens out pigmentation marks by lightening your skin while offering antifungal and antibacterial benefits
growth factor: Growth Factor Rejuvenation Complex (GF-R) used with a lush blend of moisturizers, advanced peptides, and vitamins repair sun damaged the skin at the cellular level; made from transformed bacteria and 100% homologous human proteins, protecting you from adverse or allergic reactions
vitamin C: targets a healthy dose of vitamin C and 2% ethyl ascorbic acid the solution, slowing free radical damage that causes wrinkles, collagen loss, and skin dryness
Each serum is water-based. This helps prevent granulomas or lumps that can occur with skincare products not specially designed for deep-layer skin application.
WHAT CAN I EXPECT DURING MY TREATMENT?
DermaFrac treatments are usually fast, painless, and simple. First, you'll meet Dr. Asim and discuss your treatment options and the results you want to achieve.
On the day of your treatment, you'll be asked to lie down on a comfortable table. If you wish, Dr. Asim can apply a numbing cream to your skin so you'll feel nothing during your treatment.
You will receive DermaFrac in three stages, starting with the gentle microdermabrasion treatment. You will feel soft friction as the handset exfoliates and smooths, removing dead skin cells while buffing your skin's surface.
Your microneedle treatment is next. Dr. Asim will pass the handset across your skin for a few minutes, ensuring maximum coverage while your chosen serum infuses your skin. You should not feel any pain or discomfort besides slight suction as the vacuum removes debris and dead skin cells.
Your session is completed with LED therapy to optimize skin smoothing. This involves passing the handset over your skin while the built-in cooling system keeps your skin at a comfortable temperature.
Finally, you'll receive a soothing facial mask to moisturize and relax your skin - the perfect finishing touch to a restorative skin pampering session.
Unlike other facial skincare treatments, DermaFrac is painless and requires no anesthesia. Instead of the usual 60 minutes required for other therapies, DermaFrac typically takes no longer than 15-20 minutes. No downtime is needed - you can get back to your daily activities right away, without any restrictions. Many people even get DermaFrac during their lunch breaks.
WHAT RESULTS CAN I EXPECT?
Right after your treatment, your skin will shine with a radiant glow and feel soft and silky-smooth. You'll see even more improvements over the next few days and weeks, including reduced appearance of wrinkles, lines, dark undereye circles, and acne scarring.
Many patients see results after one treatment. However, getting several treatments is usually necessary to achieve the desired results. Six DermaFrac treatments - one every 2-4 weeks - are generally recommended for maximum effect. Continued collagen and fibroblast production may continue for up to 6 months.
DermaFrac cannot create final results identical to treatments like deep chemical peels or laser resurfacing. These complex therapies require much more time and financial investment. DermaFrac usually doesn't remove deep wrinkles, dark spots, heavy skin growths, or advanced redness.
As with any medical procedure, results vary from patient to patient based on age, condition severity, genetics, general health, after-care, and environmental factors. Speak with Dr. Asim to discuss your specific skin condition, your medical history, and your expectations.
ARE THERE ANY RISKS OR SIDE EFFECTS?
DermaFrac is very safe and typically causes few or no side effects. However, any medical procedure may cause side effects.
Skin redness in the treated area is normal and should disappear within a few days. Some patients heal completely within 24 hours.
Side effects are rare, but may include:
slight bleeding
small scratches
skin irritation
If you experience these very rare side effects, don't wait - call Dr. Asim or get to the nearest emergency room right away:
severe pain, bleeding, itching, swelling, or bruising on or near your treatment site
dizziness
trouble breathing
fever
nausea or vomiting
muscle pain or weakness
blurry vision
tremors
chills
DermaFrac should not be used if you have the following conditions, have had these procedures recently, or take these medications:
severe allergies: needling your abdomen or thighs may trigger an allergic reaction
immunosuppression: presents a greater risk for secondary infection
diabetes: delayed wound healing may increase the risk of secondary infection
rosacea: needling may irritate inflamed areas
anticoagulants: may cause dangerous bleeding
injectable neuromodulators (Botox, Dysport, and others): may cause dangerous distribution of toxins
injectable fillers: using DermaFrac within 2 weeks of using injectable skin fillers like Juvederm or Restylane may cause a serious inflammatory response
palmar or plantar keloid scarring: DermaFrac may worsen this condition
moles, skin tags, or other unidentified skin abnormalities: DermaFrac should not be used on these areas
skin cancer: DermaFrac should never be used on skin affected by skin cancer
Pregnant patients and patients with medical conditions such as HIV/AIDS, cancer, immune system disorders, and not good candidates for DermaFrac. Speak with Dr. Asim about any medical conditions you have and any medications you're taking.
REQUEST YOUR APPOINTMENT
Wrinkles, acne scars, lines, and sun damage don't have to negatively impact your quality of life. DermaFrac can help restore your naturally gorgeous appearance without surgery or costly, complicated skin treatments.
DermaFrac is your top solution for reviving lush, luminous skin. Dr. Asim is more than just a skincare doctor - he's specializes in life-changing transformations. Take your first step toward your transformation today by calling Asim Medical in Orlando, FL at (407) 456-8082 or reserve your personal consultation right now by contacting our compassionate professionals here.
---
OUR LOCATION