DERMAINFUSE
This skin exfoliation process reveals the new, living skin cells that are soft, smooth & receptive to nutrients. This procedure will also stimulate new collagen and elastin production thus improving fine lines and texture.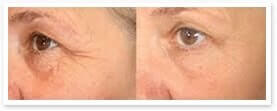 The procedure has proven to be clinically effective to treat or diminish:
For the first time you are able to deliver serums to where it counts!
Dermal infusion to a level unprecedented with the DermaFrac™ system that combines several well proven modalities.
Customize micro-channeling with simultaneous infusion of high grade serums and LED therapy for optimum results.
Lighten - This serum uses Kojic acid to lighten skin by suppressing melanocyte activity and pigmentation. It also has antibacterial and anti-fungal properties.
Micro-Channeling with Vacuum Assisted Simultaneous serum Infusion which are customizable to your skin condition.
THE BENEFITS OF DERMAINFUSE
Fine lines and wrinkles
Epidermal density & strength
Ageing Skin
Brown spots & pigmentation
Premature ageing
Oily Skin
Sun Damaged Skin
Hyperpigmentation
Certain Types of Scar Tissue
Acne Prone Skin & Acne Scars
Thin skin density
UV damage
Enlarged pores
Acne scarring
Dry or Patchy Skin
Fine Lines and Wrinkles
Sun Damaged Skin
Superficial Age Spots
Epidermal density & strength
Blackheads & Whiteheads
---
LED THERAPY CONSISTING OF RED FOR ERYTHEMA & BLUE FOR ACNE.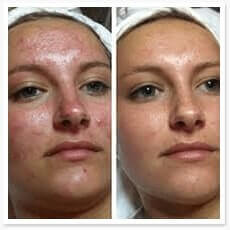 There are three different serums available for dermaI infusion treatments:
Hydrate - This serum uses Hyaluronic acid to form a fully hydrated layer that helps guarantee that water is delivered into deeper layers of skin. It also delivers intense hydration to reduce the appearance of fine lines and wrinkles. Vitamin A will accelerate cell turnover and stimulate the formation of new skin, and Vitamin E for UV resistance. Antioxidants include green tea, white tea and grape seed to calm the skin.
Clarify - The clarify Solution features two key active ingredients. Salicylic acid opens clogged pores and neutralizes bacteria within the pores. It reduces pore blockages and breakouts on skin. Lactic acid, part of the alpha hydroxy acid family, exfoliates the outer layer of skin and increases collagen production to minimize fine lines and wrinkles and reduce blackheads and whiteheads.
Rejuvenate - This serum has five active ingredients that stimulate fibroblast and collagen production in the skin. They also help relax muscles to prevent wrinkling from repeated muscle movement.
---
OUR LOCATION