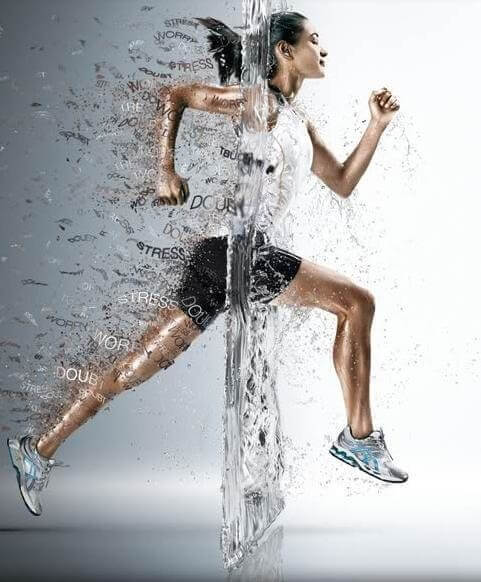 Look Better, Feel Better, Perform Better
There is also much artistry in the treatment of male and female IV Nutrients. There are many offering IV Vitamin infusions but Dr. Rahman has vast training and a Board Certification In Regenerative Medicine focusing on Nutrition along with 10 years of IV Vitamin infusions.
He developed his protocols with other experts in the field for specific conditions and tailored the protocols for his clients.
At Asim Medical we provide IV Vitamin Drips for health and wellness in Central Florida. We've taken a traditional medical treatment and given it a modern twist. Come and check out our vitamin bar for the "cocktails" that is good for you. We've got drips, shots, boosters, wellness packages, and more.
Visit one of our iv therapy doctors or nurses to find your perfect drip. Experience the most effective way to go beyond the basic requirements and reach maximum vitality in about 30 minutes!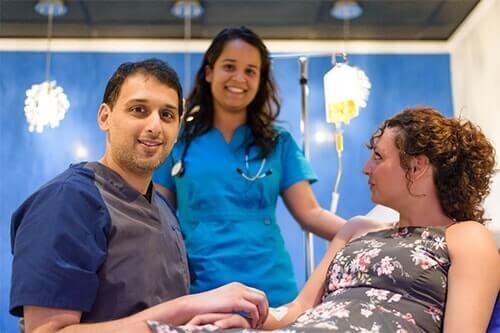 IV THERAPY ORLANDO, FL
Asim Medical offers a beautiful, high-end medical spa setting for patients to rehydrate with IV therapy.
Intravenous (IV) nutritional therapy provides vitamins, minerals, amino acids, and other nutrients directly into the bloodstream. This is the most effective way of quickly improving nutritional status, energizing tired cells, and assisting in the natural detoxification pathways.
Intravenous (IV) nutrition is exceptionally powerful because nutrients are administered directly into the bloodstream via IV with 100% absorption rate. This circumvents the potential loss of potency due to possible breakdown in the GI tract and poor absorption of some orally administered nutrients.
TYPES OF IV INFUSION THERAPY
We offer a variety of IV Therapy options including: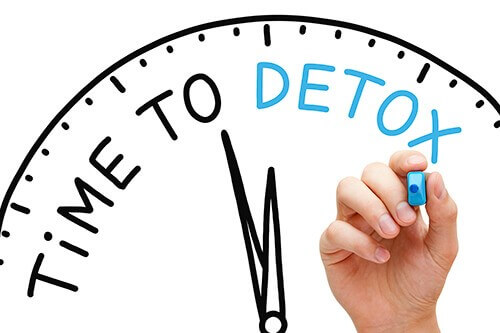 We also offer:
ASIM IV COCKTAIL
This ultimate Anti-aging blend was specifically designed by Dr. Rahman to optimize your health, regain energy and vitality, and is excellent for fat burning.
PICK ME UP
A boost of energy from extra B12, B5, and B6 to get you through the week. Feel better doing your day-to-day activities without that wired feeling from adrenal fatigue.
UNDER THE WEATHER
Armed with high doses of Vitamin C, Lysine, and Zinc this drip will have you feeling better in no time. It will shorten the duration of illness by attacking the problem, not just the symptoms.
THE ATHLETE
Our Athlete blend contains an amino acid mixture, anti-oxidants, vitamins, and minerals that promote quicker muscle recovery, decrease oxidative stress, and deliver faster results.
THE CLASSIC MEYER'S COCKTAIL
The vitamin cocktail that started it all! Just the right mix of vitamins and minerals for overall wellness. Great for maintenance and keeps our bodies in balance. It contains magnesium, calcium, various B vitamins (B1, B2, B3, B5, B6, B9, and B12) and vitamin C.
DETOXIFY ME
This drip acts as a mild chelator. Think of it like a little magnet that goes through the body and attracts the toxins and heavy metals like lead and mercury and draws them out.
JET LAG
This hydrating blend is for the traveler just getting back from a long trip, or for someone preparing to take one.
PARTY DRIP
Feeling a little dehydrated from a night on the town? If you've overindulged this drip will get you back on track. Rehydration with fluids, vitamins, anti-nausea, anti-inflammatory meds and provides relief fast!
WHAT PATIENTS SHOULD KNOW ABOUT IV THERAPIES
All IVs are prepared specifically for your particular health needs. Treatments vary in length but typically take 30-45 minutes.
The therapies are safe and painless. Everyone is medically screened to minimize any potential, but rare, side-effects in predisposed individuals.
Great for all age groups.
People with chronic illnesses often benefit from regular IV treatments and a specialized cocktail will be recommended.
Athletes may find that ongoing sessions are of great benefit, especially during their competitive season.
Walk-ins are welcomed and appointments are easy to make.
IV BOOSTERS
Glutathione – Energy, immunity, skin
Alpha Lipoic Acid – Ultimate liver support
Biotin – Hair, skin, nails
CoQ10 – Migraines, cancer fighter, antioxidant
Carnitine – Metabolism, lean muscle
PC – Depression, cholesterol, anxiety
Aminosyn – Mood, appetite suppression
LAB TESTING
At Asim Medical we highly recommend undergoing a comprehensive set of tests that allow us to look deep into your physiology so we can uncover your specific biochemical needs. Doing this helps us to pinpoint precisely what kind of support you require and personalize your IV treatments. Until we receive the results of individual tests, we can give IV vitamins and nutrients based on your history and symptoms. Then when your tests arrive we can develop personalized IVs to fit your unique biochemical requirements. The tests we use are outlined below. We not only use the results to customize your IVs but also to offer personalized guidelines for diet modifications and oral supplementation.
METABOLIC TESTS
These tests help us measure:
Vitamin levels such as all the B vitamins important in energy, metabolism, neurotransmitter creation, and DNA formation.
Antioxidants such as vitamins A, E, and C, alpha lipoic acid, and CoQ10 all of which are important in neutralizing "free radical damage" to DNA and preventing illness and aging.
Minerals such as zinc, magnesium, molybdenum, and manganese are important in cellular energy reactions.
Amino acid levels are needed to make protein, such as in the creation of collagen and muscle; and perform a wide variety of other important tasks such as the synthesis of neurotransmitters in the body.
Absorption markers: These show how well you absorb the nutrients from your food in your intestines Do you have "malabsorption" or "leaky gut syndrome"? These tests help tease apart these questions.
Dysbiosis: Do you have "bad" bacteria and/or fungal overgrowth in your intestines causing digestive issues like malabsorption, bloating, diarrhea or constipation? This test allows us to find out.
Fatty acid analysis: Your ratio of omega-3, omega-6, omega-9 and other fats play a major role in your immune response and inflammation Find out how your cellular levels of these important fats are doing.
Oxidative stress: This shows how well your body is taking care of damaging molecules such as free radicals and reactive oxygen species (ROS) which do harm to your cell's DNA, proteins, and membranes and cause aging.
Heavy metals: Provides Information into the levels of circulating heavy metals present inside your red blood cells.
Organic acids and toxin detoxification markers: Interesting in discovering what common toxins you are exposed to and how your body is detoxifying them? This test will show you.
METHYLATION TESTING
Methylation is a universal process happening in all of our cells, which profoundly affects the way we function. It is how your body generates carbon groups(C-H3) which are essential for managing just about every operation in every cell in the human body. These carbon units are then moved around and attached to different proteins, enzymes, and even DNA.
Methylation is critically important for:
Turn on and off genes (gene regulation)
Process chemicals, endogenous and xenobiotic compounds (biotransformation)
Build neurotransmitters (norepinephrine, epinephrine, serotonin, melatonin)
Metabolize neurotransmitters (dopamine, epinephrine)
Process hormones (estrogen)
Build immune cells (T cells, NK cells)
DNA and histone synthesis (thymine aka 5-methyluracil)
Produce energy (CoQ10, carnitine, creatine, ATP)
Produce protective coating on nerves (myelination)
Build and maintain cell membranes (phosphatidylcholine)
This test measures the different products of methylation and also gives a "Methylation Index". Again, you want average, balanced methylation
SCHEDULE YOUR IV THERAPY TODAY!
Request more information today: call (407) 456-8082 or contact Dr. Asim Rahman online.
Serving patients in Orlando, Altamonte Springs, Fern Park, Maitland, Forest City, Wekiwa Springs, Seminole County, and the surrounding Greater Orlando Metro area communities.
---
OUR LOCATION